Roadtrip 2009
2009年 07月 12日
I love roadtrips. I love every aspect of them. We go on the road every summer, and I want to keep it as our summer tradition (I kept a roadtrip photo journal for each trip I have taken, but they are all in Japanese, so I won't reveal them here). As much as I love a trip itself, planning for a trip is as fun as watching every scenery on the road to my destinations. The windmills, vast lands, small towns, abandoned gas stations, fruit stands, and even a yacky smell of Highway 5 make me feel good about the days ahead. Yes, I am on vacation! This summer my dad came from Japan to go on the road with us. At some point, it was a little hard on a 76 year-old Japanese man to sleep in a tent (who would do that in Japan?), but overall he loved it, espcially at Zion National Park. Yes, he was a camping virgin until this trip :-) We drove to the Grand Canyon 4 years ago and wanted to go someplace else, but we decided to go there again for him. You know, he is 76, and everyone has to see it in his/her lifetime. We left SF at 5 am, but he tried to stay awake as much as possible. He writes a travel journal at the end of the day and didn't want to miss anything on the way. I never knew his writing habit until his visit 3 years ago. How cute is he? So Arizona and Utah, here we come!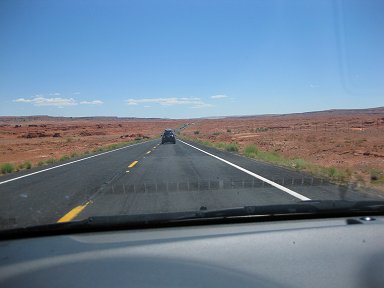 Going on an endless road...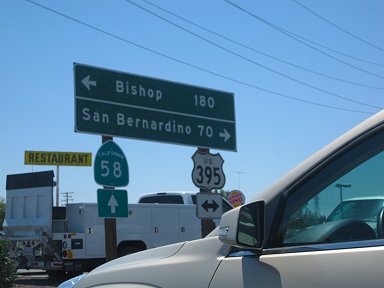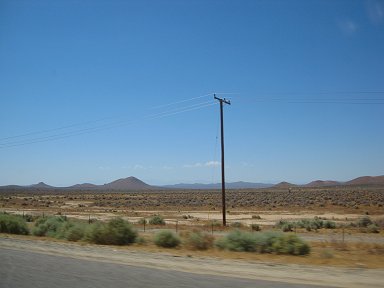 My dad was so excited to see the Mojave Desert. Geography was his favorite subject as a kid, and he learned about Mojave in middle school in a rural area of Japan when he had no idea that some 60 years later he would be driving in the middle of it...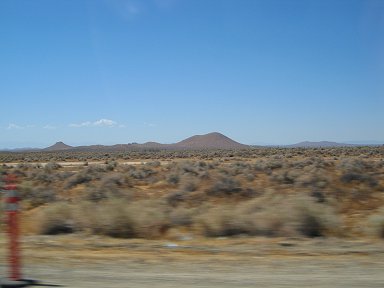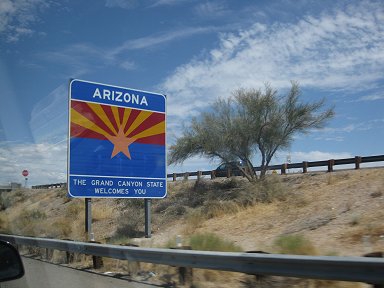 After a 9 hour drive, the Grand Canyon state welcomed us...yahoo!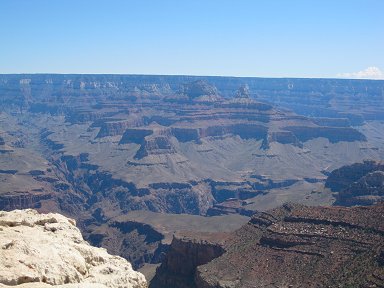 After 3 more hours, we saw the canyon...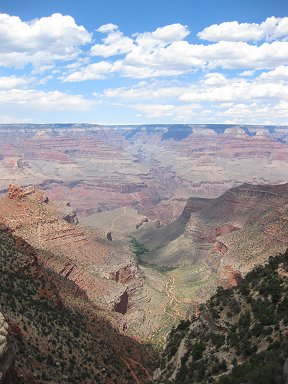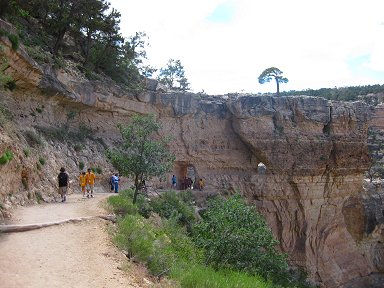 Hiked down the canyon...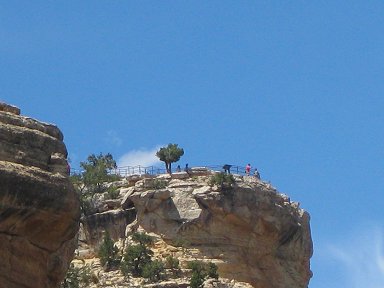 Looked up at the people...
Passed by the mule caravan...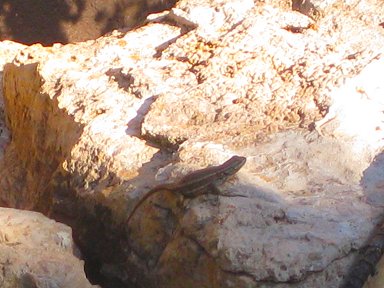 Saw so many lizards...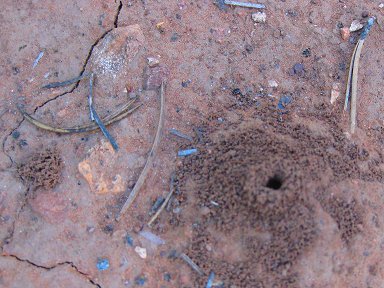 Saw so many ant hills...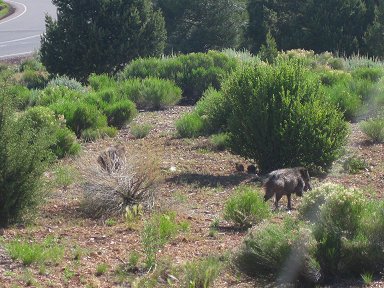 Saw a pair of wild boar...
Saw a jack rabbit...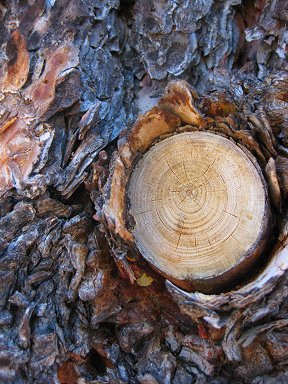 Just because it reminded me of my boy's messenger bag...oh no I was still thinking of fabrics even on my vacation :-)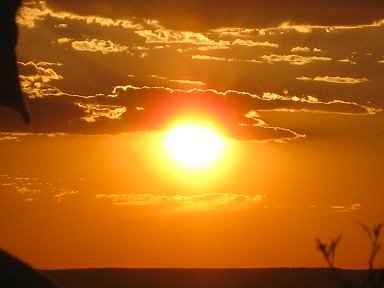 Watched the awesome sunset...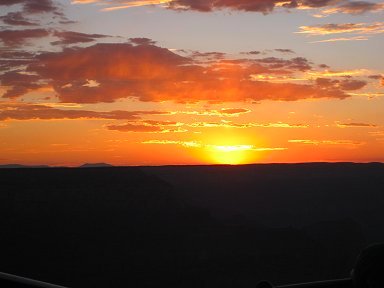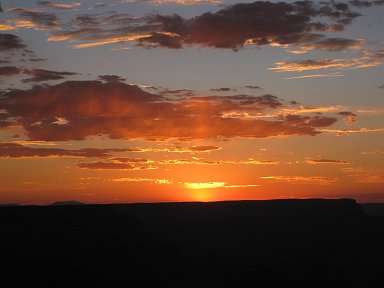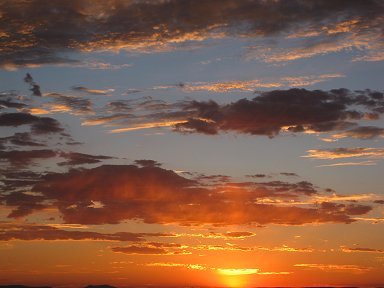 Watched the sky color change...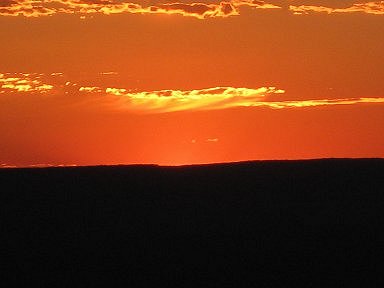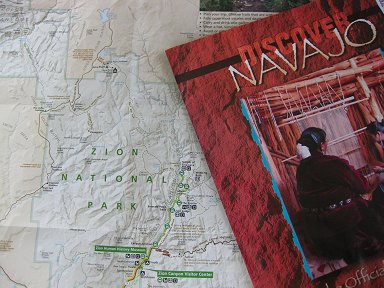 To the next destination...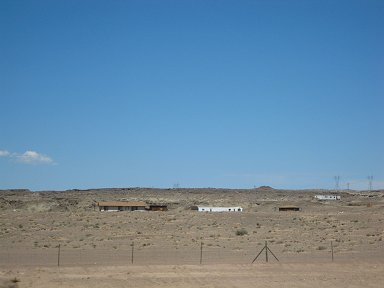 Driving through Navajo Nation...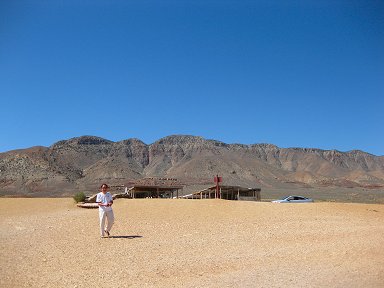 Absolutely no shade...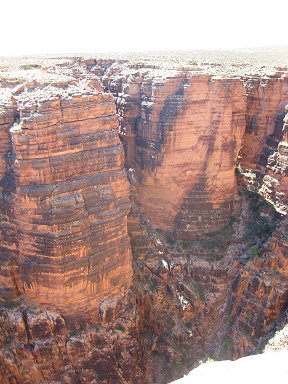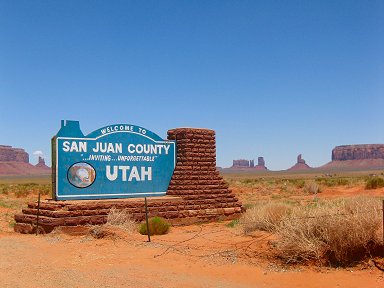 After 4 more hours, the state of Utah welcomed us...yahoo!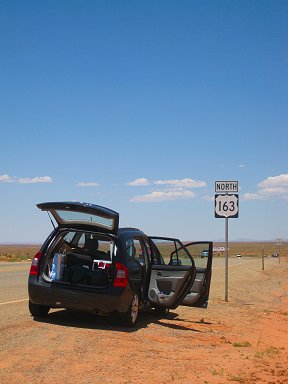 Our rental car did a good job so far...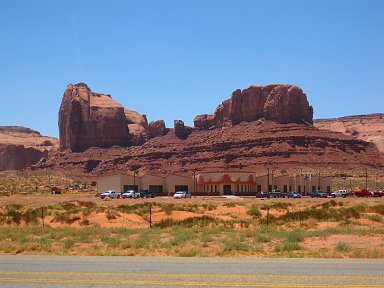 Saw rocks...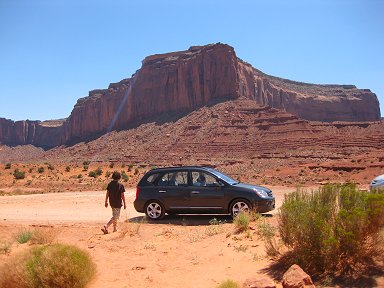 Saw more rocks...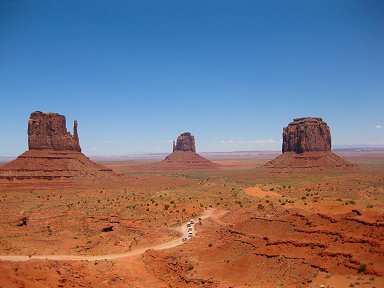 And saw more famous rocks...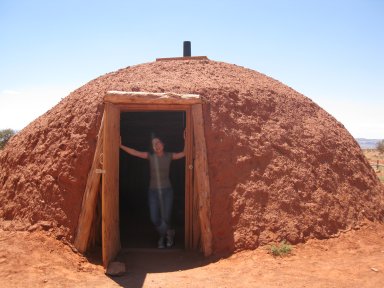 Cooling off a little in a sweat house...phew...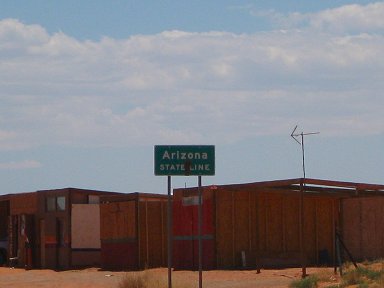 Crossing the Utah Arizona border again...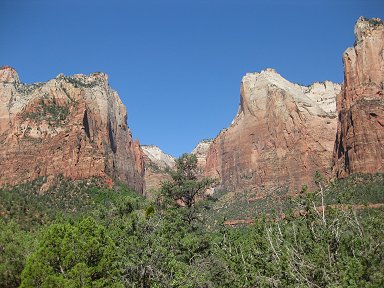 After some 4 hours, we were back in Utah again at Zion...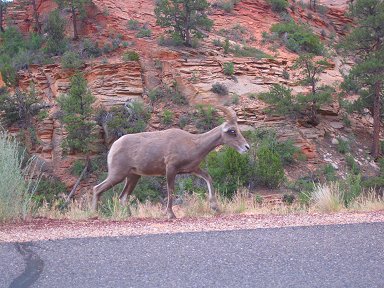 When driving down to the campground, a group of big horn sheep welcomed us...amazing to see them so close...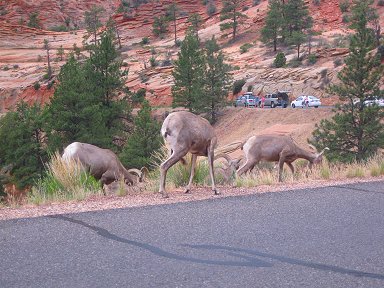 See the people in the distance to admire them? But we were right in front of them...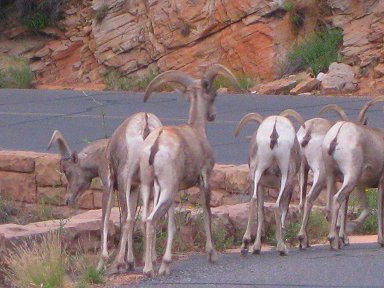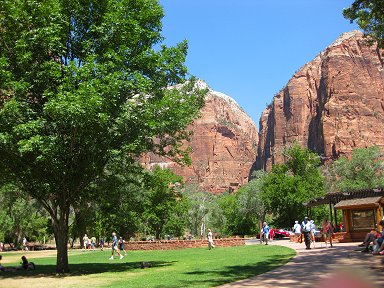 Zion Lodge where you see more tourism and a nice grassy area...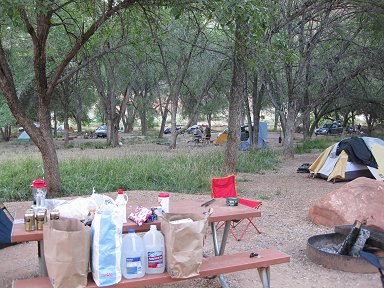 Watchman Campground
...a little too close to the neighbors, but we had very helpful ones...thanks guys!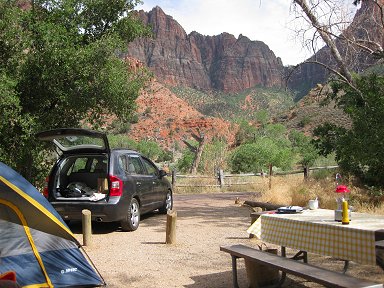 The next day we moved to
South Campground
(first-come, first-served), and got the best location ever. Site# 84. A great campground!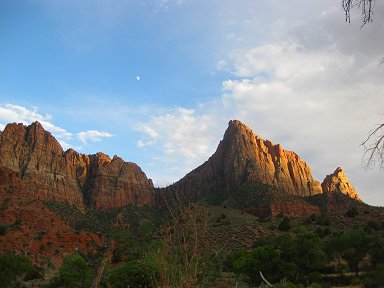 A view from our site...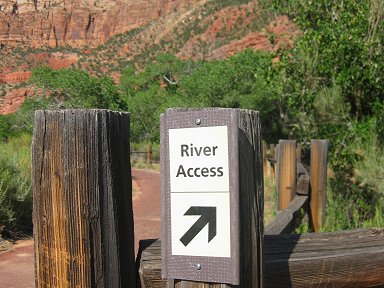 Virgin River running right in front...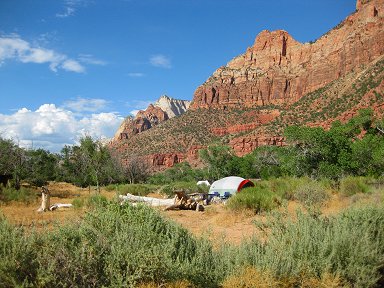 Our neighbor across the pass...no shade, but their little girls running around almost like "Little House on the Prairie" I totally recommend camping to any family with young children. It's so much fun...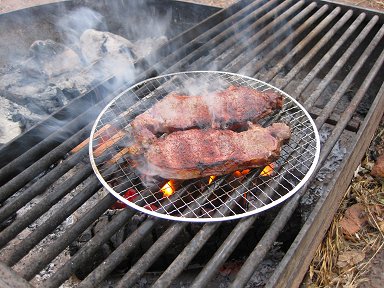 Steaks for dinner...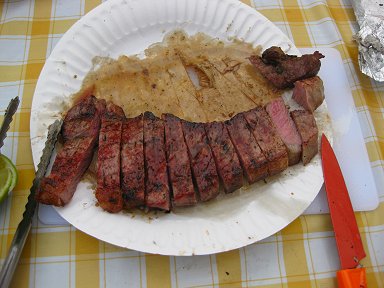 Perfectly done, and so tender and juicy...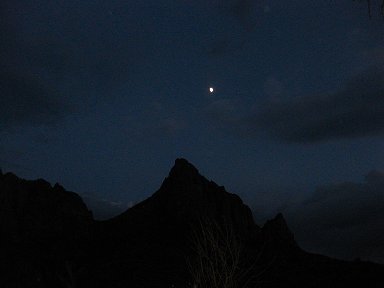 The moon is up...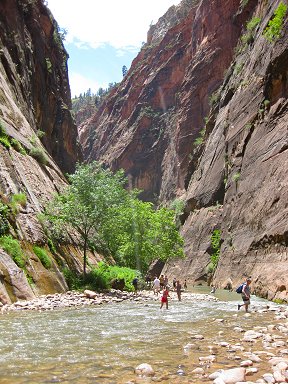 The Narrows...one of the hiking trails in the water...we started to walk without knowing exactly how far to the end was, which we only knew from the pictures...about 1 hour later, we found out that the trail was about 16 miles long. We decided to return to the start where we left the old man...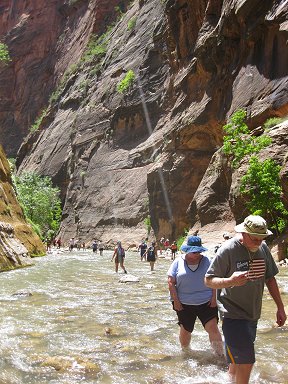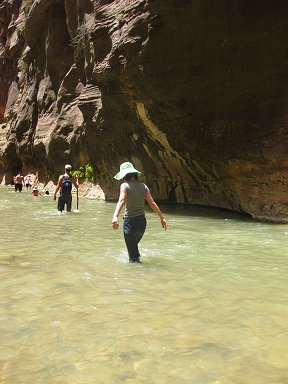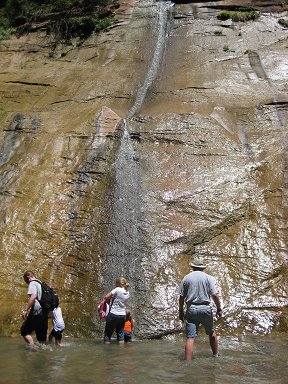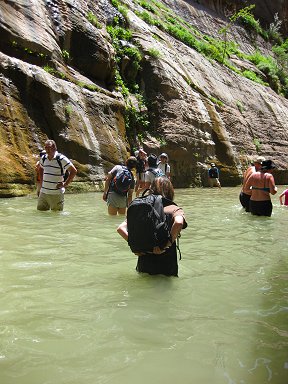 Going in the deeper pool area...
We will be back to finish the hike with better equipment and buy a T-shirt saying "I Hiked The Narrows" at the gift shop...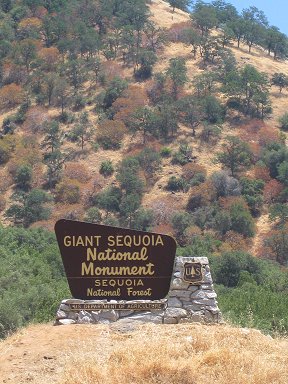 After the states of rocks, we also went to the woods...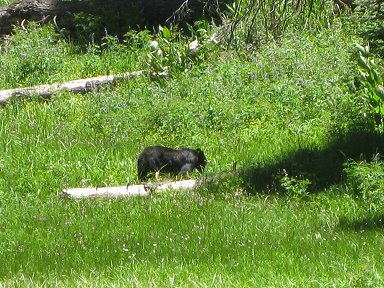 A black bear in the distance. For the first time in my entire life...I'm talking about the wild one...soooo cool...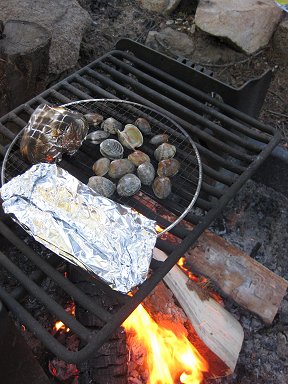 Clams for an appetiser...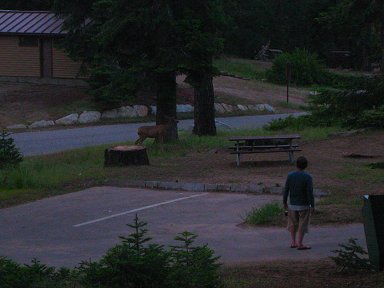 A deer came to have his/her dinner too...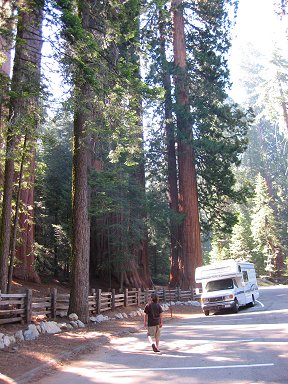 Saw trees...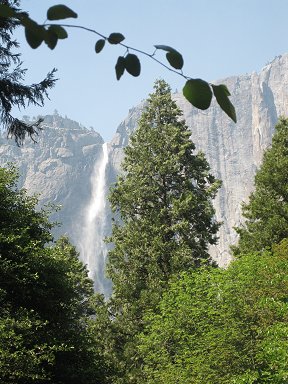 Saw more trees and water falls in Yosemite...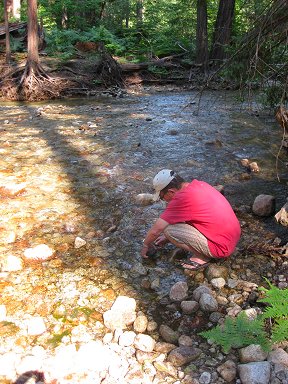 The old man washing the dirt off his flip flops...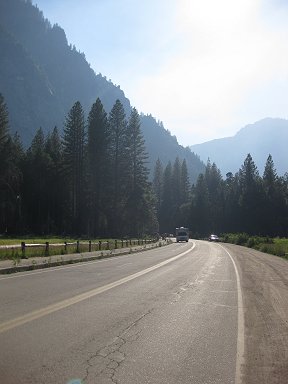 With a lot of good memories, it was time to go home...and yes, we came home in fog, fog, fog, and how amazed my dad was! "This is like winter!" Yes dad, this is San Francisco in summer :-)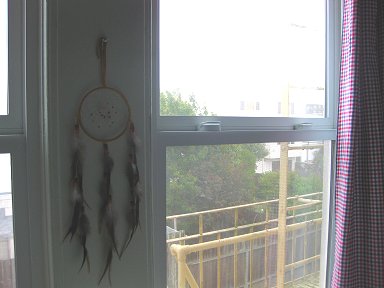 And no more bad dreams for my boy...
by peapodfabricssf | 2009-07-12 11:59 | life